About Heatherwood Senior Living Boise, ID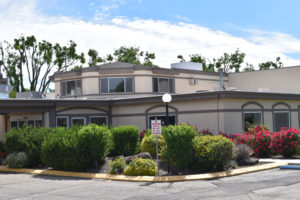 At Heatherwood Senior Living, we are raising the bar for standard personalized independence in a community setting. Our Community focuses on your independence so you can enjoy a better quality of life-your own way.
At Heatherwood, you choose your own apartment home and have an array of services available right at your door. From social dining and recreational opportunities, to housekeeping services and transportation, it's all here.
Be a part of our community and live the lifestyle, surrounded by friends, while maintaining your individuality and choice. Our professional staff takes care of the day-to-day responsibilities, while resident's time and energy can be used to pursue life-long interests, enjoy new friendships and participate in community activities. Stop by for a tour, meet our exceptional staff, and try the Heatherwood lifestyle on for size.
See what makes Heatherwood so special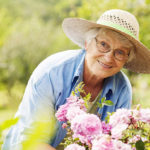 Nestled in the Treasure Valley and tucked in a quiet residential neighborhood in beautiful Boise, the scenery enveloping Heather Senior Living is exceptions. But as amazing as the scenery is outside the doors of our community, we think the best we have to offer lies within. Heatherwood boasts beautiful apartments with top notch amenities and activities to enjoy. From the well-appointed finishes in our apartments to the elegant dinners in our grand dining room to the exceptional service provided by our staff, everything at Heatherwood is designed with your enjoyment in mind.
An array of social events planned and with amenities like these, you will find yourself living life to its fullest at Heatherwood. Are you ready to take advantage of all we have to offer? To learn more about Heatherwood Senior Living, please call (208) 345-2150 to schedule a tour and a complimentary meal.
Our amenities include:
Elegant restaurant style dining providing three delicious prepared meals daily
Arts and crafts, library, and billiard rooms
Beauty salon and barbershop
Copy lounges and social rooms to enjoy
Weekly linen service and housekeeping
Beautifully landscaped courtyard and walking paths
Recreation, wellness, spiritual, and activity programs
Exercise classes
24 hour emergency call system and support staff
Scheduled transportation for events, shopping, outings and medical appointments
Located near: Public Library, Boise, Airport, Shopping, Hillcrest Country Club, St. Alphonsus Regional Medical Center, and St. Luke's Medical Services
Covered parking available
Family pets welcome*
Individual personal care services through local home care providers
* Per our guidelines