Meet our Staff | Heatherwood Senior Living Boise, ID
Letter from the Executive Director
Hi, I am Jacquie, Heatherwood's Executive Director. The story of how I started a career in senior living is an interesting one and I'd like to share it with you.

I have been a small business owner for 30 years when one of my senior family members moved in to live with me. Running my business had been the only thing I'd ever known but suddenly I found myself with a second role as a caregiver. Having never been a caregiver, I learned so much about the physical and psychological effects of aging, especially in the first few months.

Years later, when it was time to move forward and find a new career, outside my business, I asked myself "What do I enjoy?", "What's my passion?", "What is the most fulfilling, rewarding thing I've ever done?" The answer to each of those questions was the same: Helping seniors.

Now, 15 years after taking my first job in a senior living community, I couldn't be happier with my decision. i love coming to work every day because my residents and staff have grown close enough to feel like an extended family. And, as an independent living community, we get to help seniors experience new things, new hobbies, new friends, new adventures. how much fun is that?!

If you're looking for a vital, energetic senior living community with a passion for living life to the fullest, I'd love to meet you. Email me at executivedirector@heatherwoodseniors.com or call 208-345-2150 to learn more or schedule a visit.

Sincerely,
Jacquie Varco
Executive Director
Debra Fleischer Sales and Marketing Director at Heatherwood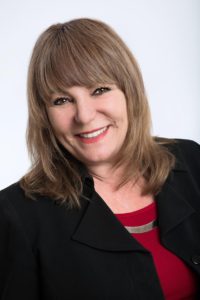 I am originally from Brooklyn, NY and moved to Boise, Idaho in 1999. My background as an entrepreneur has been a passion in owning and running 9 Jenny Craig Weight Loss centers in 3 states Washington, Idaho and Montana. Helping people change their lives by getting healthier and feeling good about themselves in the 80's and 90's. Since selling them I became interested in marketing and helping small business owners grow their business since I was at one point one of them. I have over 20 years in marketing and sales from Newspapers, Billboards, Radio and TV.
The reason I decided to change my career to the senior market is this… I have always wanted to for about 15 years now since helping people lose weight and feeling good about themselves to now wanting to help families and their loved ones to retire in a happy and thriving environment. With my extensive background in making people feel good I knew this was it for me.
I am here to help families make the transition from their loved ones long standing home environment to their new home filled with a great staff who cares deeply about everyone of our residents and our residents who care very deeply about each other. We are Family Here at Heatherwood!
Call me today to have lunch and a tour and see for yourself how we are truly different than any other!
Chef Diane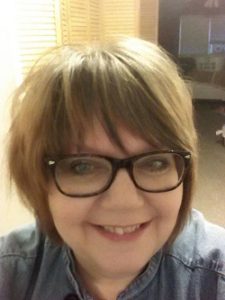 Born in Maine, Chef Diane grew up eating and cooking the regional cuisine that has made New England synonymous with seafood. She moved to Texas in the early 80's where she sampled the best of South Western cuisine. From there she traveled to Alabama where she soon came to enjoy that good ole' Southern cooking and decided, at the behest of her mother, to pursue a new career as a chef. After graduating, with a Bachelor's Degree in Culinary Arts, she moved to Boise where her daughter Amber and granddaughter Aubrey had settled and here continued honing her craft with the down home, comfort food of the Pacific North West. Chef Diane has cooked in several Retirement Communities, Boise State University and Spurwing Country Club, she brings this experience and her culinary travels to Heatherwood Senior Living as she crafts her  menus using the best recipes from coast to coast.