Welcome Home
An Independent Living Community in Boise, Idaho
Welcome to Heatherwood Senior Living, a vibrant, energetic independent living community. On any given day, you can walk through our front doors and see residents letting off steam in a Laughter Yoga class, listening to a lecture as part of our Silver Scholars continued education program, or watching a political debate. That's because we believe that retirement is a time to stay physically, socially and intellectually engaged by practicing old hobbies and finding new ones.
We've taken extra effort to ensure each detail at Heatherwood is above par when it comes to your enjoyment and convenience. In our studio, one and two bedroom apartments, you'll enjoy well-appointed finishes, kitchenettes, and generous apartments sizes. Frequent trips around Boise will enable you to continue your active lifestyle while still enjoying extras such as weekly housekeeping, linen service, and landscaping. Escape to Heatherwood and join us for the good life.
Beautifully Remodeled Interior

Convenient Location in Central Boise

Gourmet Food Prepared by a Trained Chef

Newly Remodeled, Modern and Spacious Apartments

Social Community with Many Activities

Beautifully Maintained Gardens
A Social Community
Enjoy an Fun Social Live with Culture and Activities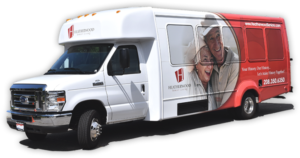 Heatherwood offers our Residents the emotional, physical, social activities they need to remain healthy. Common examples of social activities at Heatherwood include shopping outings arranged by staff, game nights, movie nights, and even meals together with neighbors.
Best of all, Heatherwood offers everyone peace of mind. Older adults can enjoy the active social life they enjoy, physically, spiritually, and mentally, while allowing family and friends to rest easy knowing their loved ones have a safe, happy environment to call home.
Learn More About Our Facilities