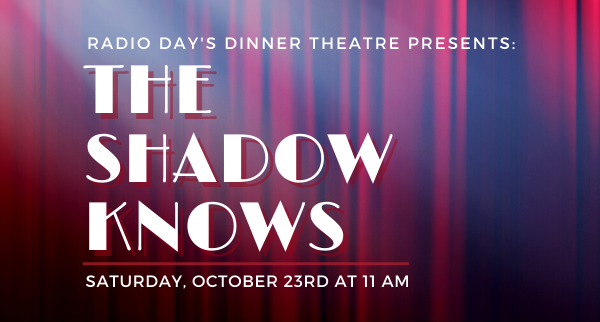 It's showtime at Heatherwood!
Join us Saturday October 23rd at 11am MNT, for a thrilling performance of THE SHADOW KNOWS presented by Radio Day's Dinner Theatre.
All guests will be served a delicious dinner during the show, so make sure to come hungry!
We also kindly ask that all guests arrive early and be seated prior to show time – the show starts at 11 sharp.
ABOUT THE SHOW
Originally created to be a mysterious radio show narrator, 'The Shadow Knows' was developed into a distinctive literary character piece in 1931. As a collection of serialized dramas, the title character has been featured on the radio, in a long running pulp magazine series, in American comic books, and television. The radio drama included episodes voiced by Orson Welles, and became so popular it aired on the radio for 24 years, leaving audiences of listeners wanting more.
RSVP
Please let us know of your attendance by Friday October 13rd. Call Jennifer Gill at (208-860-0599) to reserve your spot – Seats are limited!
Hope to see you in attendance!