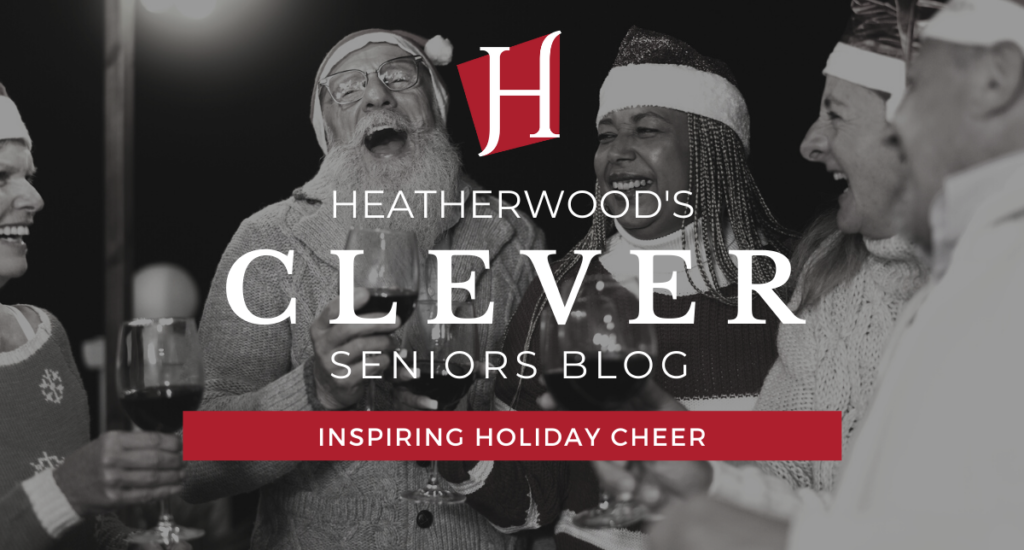 The holiday season is here, and with it comes a time of celebration with joyful gatherings shared amongst family and friends. But it can also be a difficult time for many seniors who struggle with isolation, often feeling alone amidst all the hustle and bustle of the season. Many may have friends and loved ones who are unable to be with them, or struggle with health conditions that may limit their ability to participate in social events. 
Addressing these challenges during the holidays helps to combat loneliness and isolation. Here are a few ways you can enhance the holiday experience for yourself or a special senior in your life!
Decorate Your Home
It doesn't take much to bring the holiday spirit into a home. A few little touches such as a strand of lights, some favorite ornaments, or a grandchild's artwork can add sparkle to the space. You might be surprised how much someone's mood may be brightened by helping them decorate too. The best thing is that every time they look at the decorations they think of you!
At Heatherwood, we've decked our halls to inspire some holiday spirit in our resident's hearts and to all for all who enter our building!

Put On Holiday Music
Music can have a profound effect on our mood. Listening to cheerful holiday songs can be uplifting as well as bring back happy memories of past holidays. Many radio stations feature holiday songs to tune in to, or ask a friend to make you a holiday playlist that you can easily put on!
Attend a Holiday Event
Find out if there are any social events planned in the area that you might like to attend. Downtown Boise Association features an array of community events in the Treasure Valley region. You can view their Events Calendar HERE.
At Heatherwood, we have an array of Holiday activities planned this month that you are welcome to attend! Fill out a CONTACT FORM if you would like to plan a visit to attend any of the holiday activities on our events calendar below:

Heatherwood's activities inspire a lot of joy in the hearts of our residents! Here is a video of a live dancing performance from Basque Dancers who stopped by Heatherwood Saturday, December 4th.

Explore the Lights
Take a walk to see your neighborhood decorations that are unique to this time of year. If mobility is limited, ask a friend or loved one to take a drive after dark to see the bright twinkling lights! Put on some holiday music to listen to and let the beauty of the season fill your heart.
Reminisce Over Old Photos
Allow time to share stories from past holidays and reminisce, but don't be filled with feelings of missing the past. While some memories can be painful, they can also be equally joyful. We encourage you to keep a positive mindset and reflect on the past in a way that doesn't dwell on how things have changed, but at all the good that has occurred in life!
Explore Local Shops
Supporting local small businesses directly helps your community and can help to make new connections. Try and be mindful with your shopping plans as malls can get pretty crazy during this season during peak times, especially if mobility is limited. We suggest visiting smaller holiday markets, just like Heatherwood's First Annual Holiday Bazaar which was hosted last month!

These are small ways to include your loved ones in the holiday experience and combat those winter blues. Though this time may be hectic, finding time for a visit really is the best gift you can give to others. Going out of your way to spread joy to others, or prioritizing your own happiness by enjoying these activities yourself can make a joyful impactful to your holiday season.